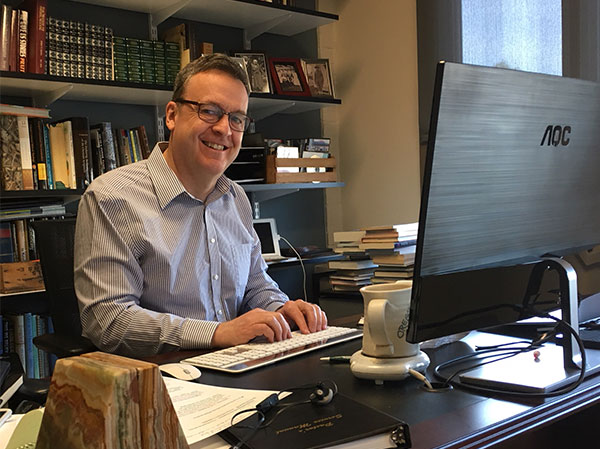 Bob Manuel, Pastor at Crossway Community Church
The best "plug" I can give you for the fellowship of CrossWay is that when I came here in 1997 I was tired and more than a bit beat-up from a previous ministry. The believers here cared for my family and me by giving us the space we needed to heal.
I have been happily married to my wife Sue since 1983. We have been blessed with four kids; two grown and two still at home and one grandchild. One of our older children, Jared, has Down Syndrome. He still lives with us and has been one of God's greatest blessings in life.
My other interests include sports (Chicago Bears, Cubs, and my adopted teams, the Detroit Tigers and Lions), reading (some favorite authors: Wendell Berry, Tim Keller, Don Carson, Frederick Buechner, John Piper, and Eugene Peterson), gardening, and the outdoors. I am particularly interested in the many ways in which God's power intersects with our weakness and, what it means/looks like to be the church, the people of God in a particular place. So much of both of these interests (God's power/our weakness, being the church in place) is often at odds with how we "do" and understand the contemporary evangelical church. If you sometimes feel "at odds" with church (or just odd!), come join us. You might find a home here.
I am a graduate of the Grand Rapids School of the Bible and Music (diploma), Grace College & Seminary, Winona Lake IN, (B.A. M.Div.) and Trinity Evangelical Divinity School Deerfield IL. (D.Min.).